january 26 - 28, 2024
An intimate retreat for curious technologists dedicated to deeply exploring meaningful topics in the company of others.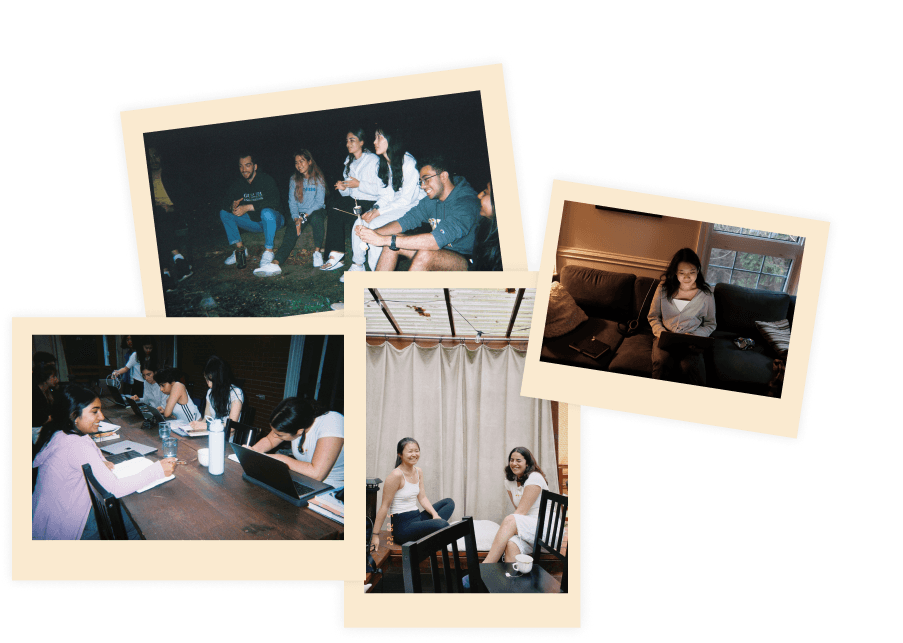 Too often we're distracted by work, school, or other things in life, to spend set aside time to sit down and lose ourselves in deep exploration, letting only our intellectual curiosity drive us.
We've found that dedicating a weekend solely to the act of exploring, learning, and finally, understanding, produces meaningful discussions, insights, and experiences the same way a "hackathon" does for building. And like many other things, we believe learning is a social activity, and found that sharing our learnings with others can help unlock insights we never would've thought of ourselves.
We're excited to announce that we're running our fourth(!!) rendition of rabbitholeathon this winter: an intimate retreat for young technologists dedicated to exploring your curiosities on a topic of your choice and sharing your learnings with a group of 20 others exploring rabbitholes of their own.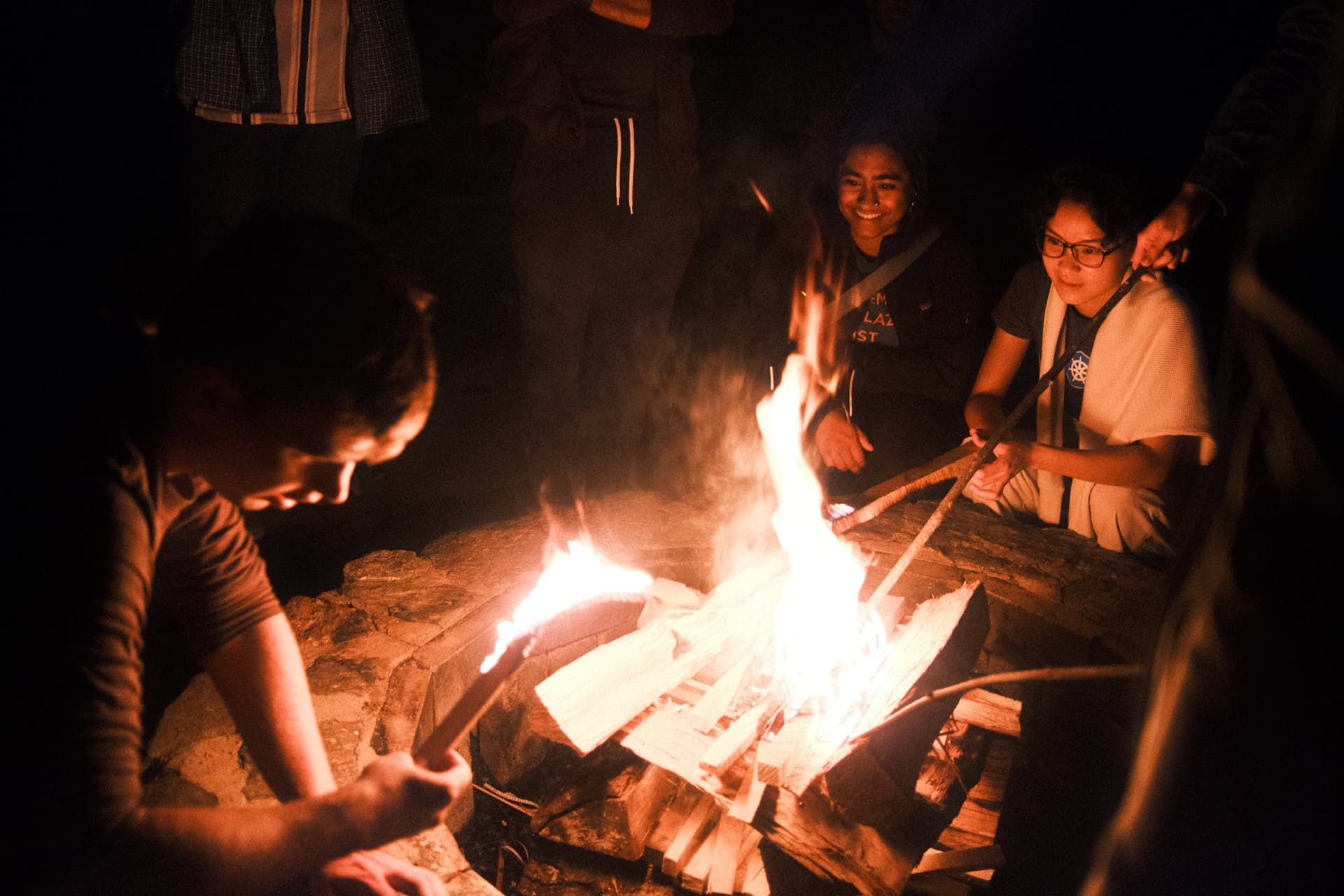 Our 4th retreat will run tentatively from Jan 26-28, 2024 in sunny Austin, Texas! To keep the vibes intimate and allow for discussion, we plan to accept ~20 attendees across a broad range of technology disciplines and interests. Applications are open now and close on November 10th, 2023 at 11:59pm PT.
In particular, we're looking for curious and ambitious technologists who think critically about the world around them, and want time to explore and learn about these topics with a like-minded community. We believe that being a good builder, a good founder, a good researcher, etc. is all downstream of being a clear thinker, and that thinking is a muscle that needs to be continually exercised. And we want to help. All accommodations and food are provided for participants of the retreat and we also provide need-based travel grants. We want rabbitholeathon to be accessible to all, and are committed to ensuring that finances aren't a barrier for anyone to attend.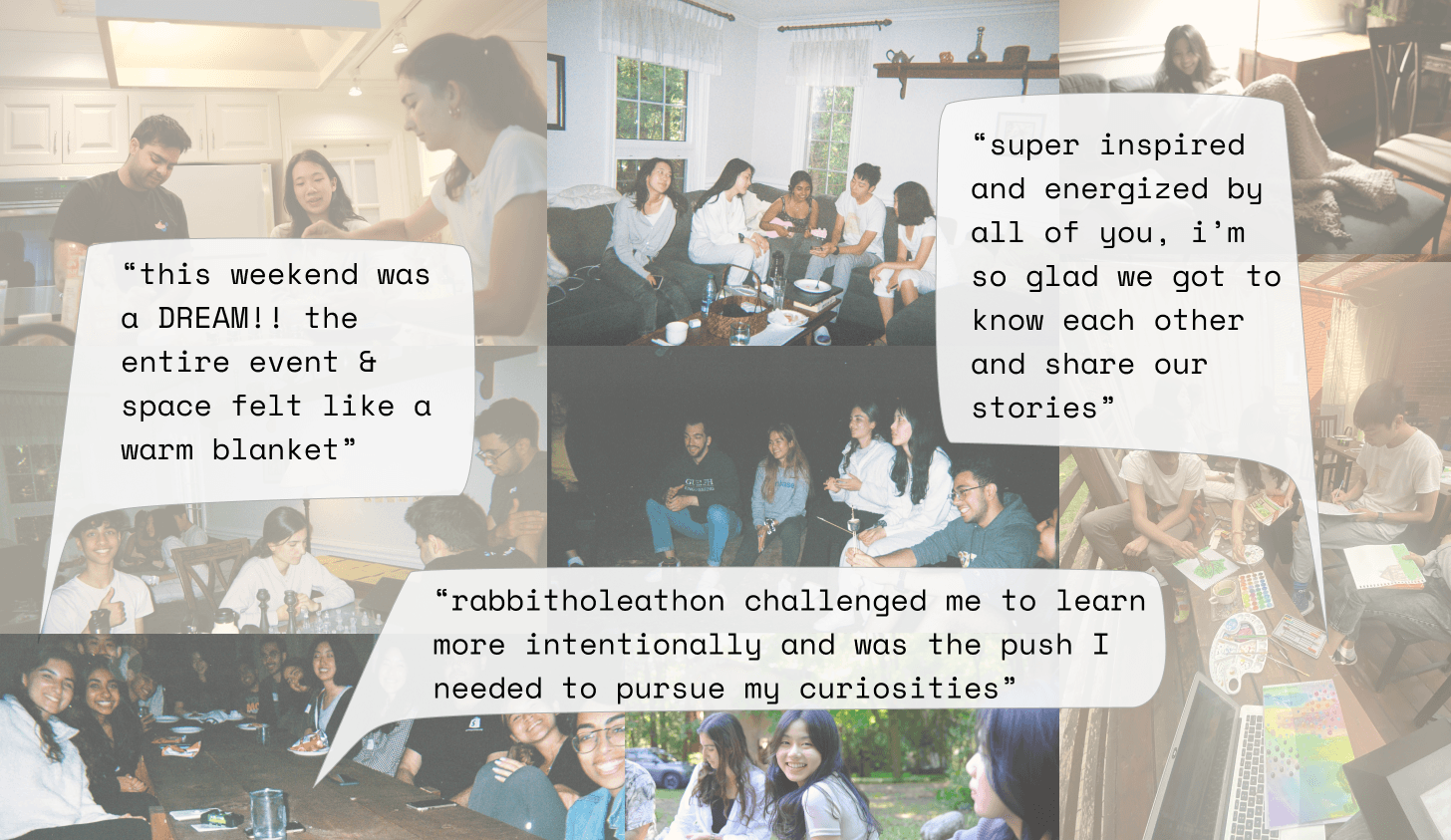 If this sounds exciting to you, we welcome you to apply here: rabbitholeathon.com/join and would deeply appreciate it if you share this opportunity with any and all friends who may be interested. Applications will be reviewed on a rolling basis, and will close on Nov 10, 2023 11:59pm PT.
More information can be found here on our full manifesto and our values. If you have any questions, please contact us at team@rabbitholeathon.com!